CompanionLink Software, Inc. | solutions for mobile business. Press Release
Map Nearby Contacts, Calendar Events, and Tasks in DejaOffice for Outlook App
The #1 Outlook Productivity Suite receives an update for Android with a new Map Nearby feature
Jul 06, 2015, 08:35 ET
PORTLAND, Ore., July 6, 2015 /PRNewswire/ -- DejaOffice for Outlook® offers the most advanced Outlook productivity suite for Android. The app focuses on Outlook contact, calendar and task management, with support for categories, notes and journal. A new Map Nearby feature will plot contacts, calendar events, and tasks on a dynamic Google Maps™ interface. This lets traveling professionals see which clients or prospects are close to them, allowing professionals to use free time in their schedules to build relationships.
"Take advantage of down-time by knowing which of your contacts are nearby," says Wayland Bruns CTO of CompanionLink Software. "Turn a cancelled appointment into a sales call and new revenue. Sales people can use gaps in their agenda to meet people and build relationships using DejaOffice's Map Nearby feature."
The Map Nearby feature is available in the latest free update of DejaOffice on the Google Play Store. The CompanionLink PC sync software for Outlook is available for a one-time purchase starting at $49.95. A 14-day trial is available for free. One purchase includes both PC and Mac versions and free technical support. More information can be found at www.companionlink.com/android/outlook.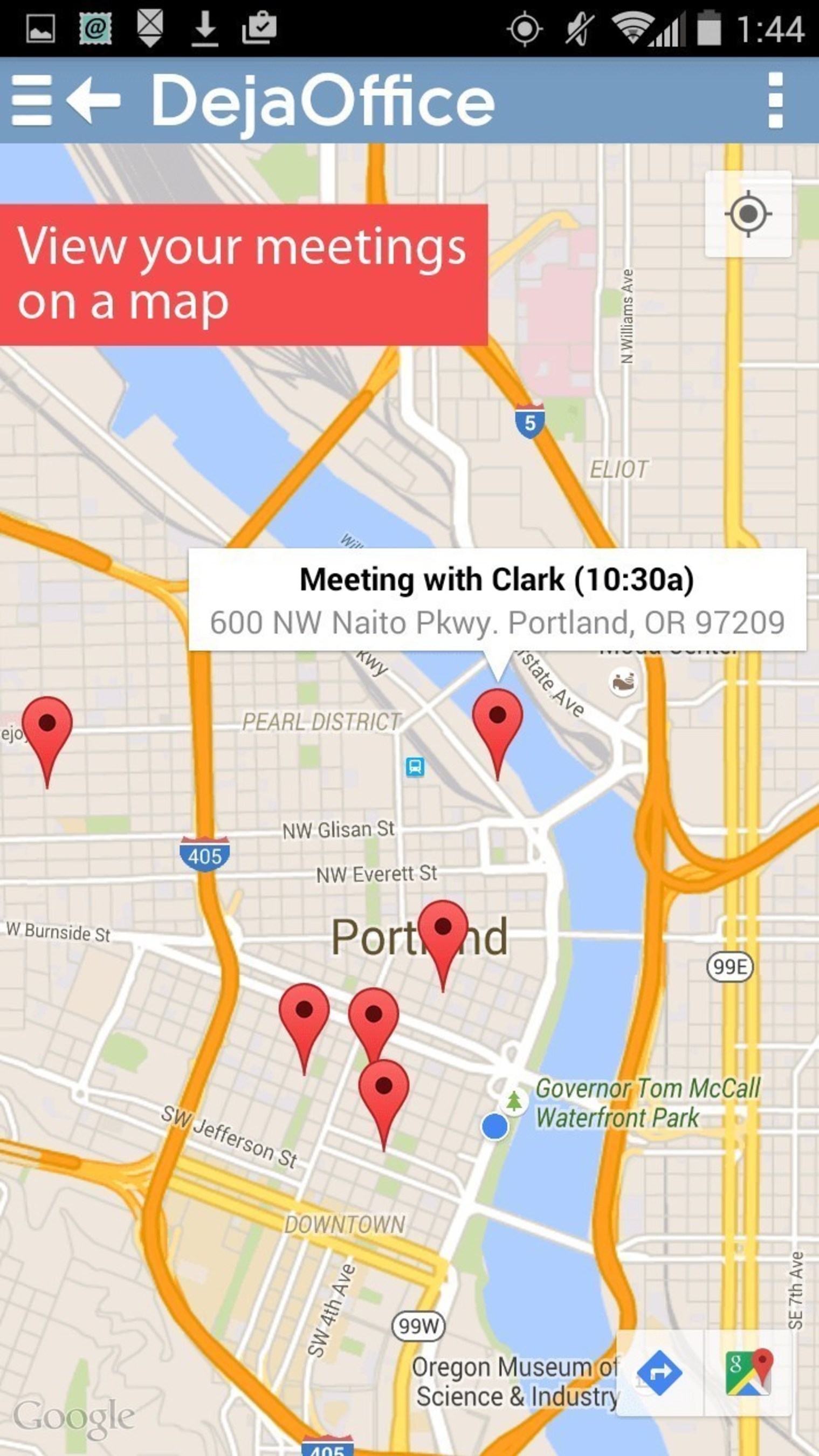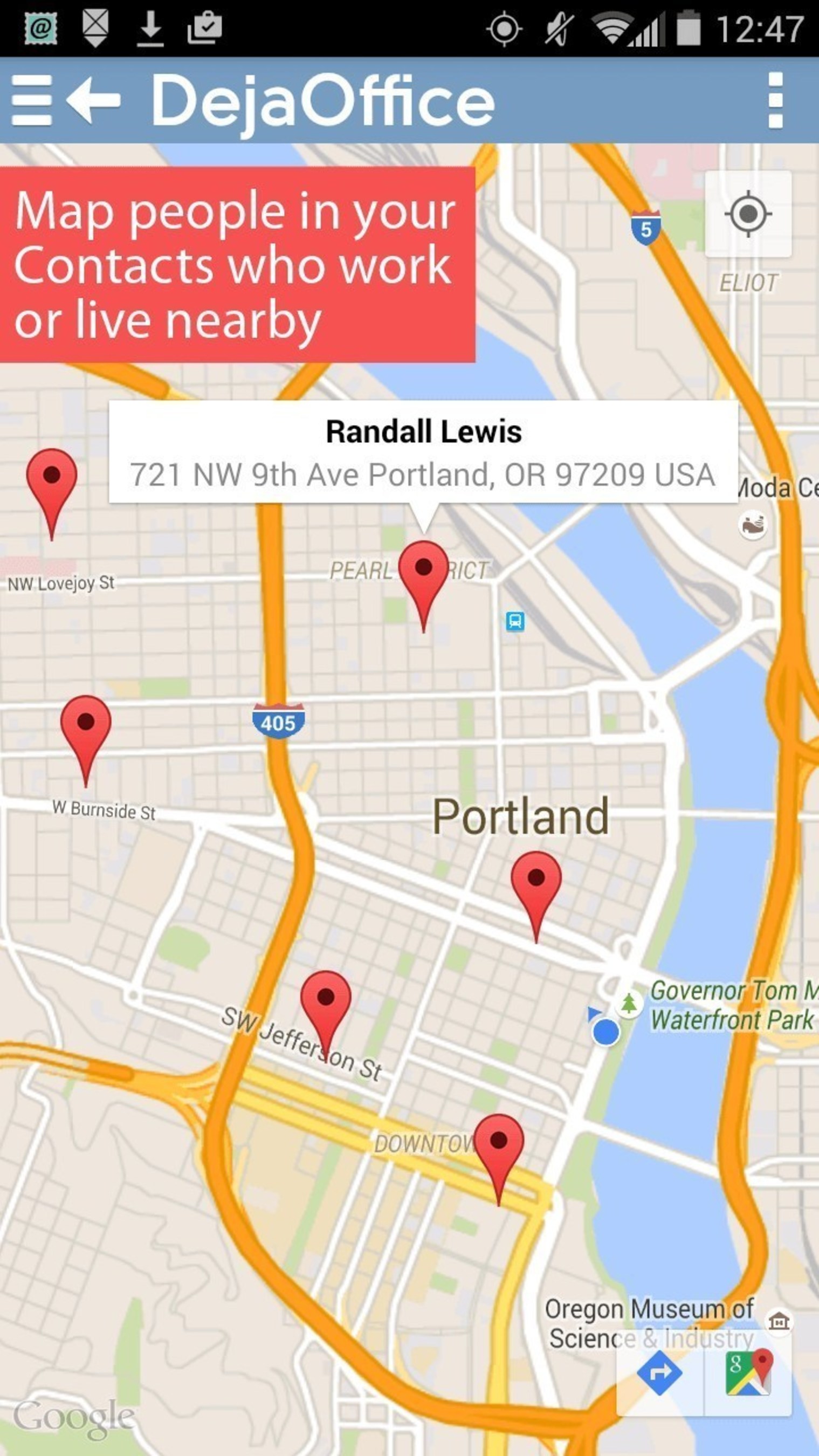 About CompanionLink Software
CompanionLink® Software, Inc. is a pioneering developer of data synchronization solutions for mobile phones, Microsoft® Outlook®, and CRM systems. They also develop a business-class CRM app called DejaOffice® for Android™, iPhone®, iPad®, Windows Phone®, and BlackBerry® devices. For over 15 years, CompanionLink has helped mobilize information across devices, computers, applications, and web-based services. For more information, please visit www.companionlink.com or www.dejaoffice.com.
Contacts
CompanionLink Software
Rushang Shah, 503-243-3400
rshah@companionlink.com
Photo - https://photos.prnewswire.com/prnh/20150702/227767
Photo - https://photos.prnewswire.com/prnh/20150702/227766
SOURCE CompanionLink Software, Inc.
Related Links